Most Famous Members of Parliament in Britain: 1945 – 2010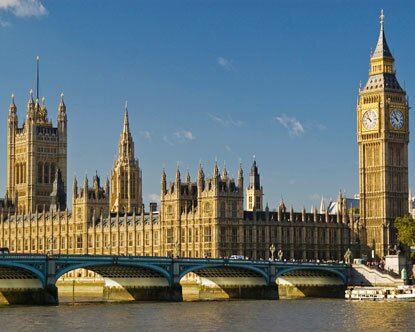 The second half of the 20th Century was a watershed for Britain. The country had been through two world wars, and was entering decades of social unrest. Leading members of parliament became prime ministers. This was how British people ranked them in a poll leading up to the 2010 election. Of necessity, we will be brief.
# 1 – Clement Atlee (Labour, 1945 – 1951): For charting a path through profound social change following the war, and sketching the basis of the welfare state
# 2 – Margaret Thatcher (Conservative, 1979 – 1990): Maggie introduced a series of economic reforms that deregulated business and reduced the role of government
# 3 – Tony Blair (Labour, 1997 – 2007): For re-energising the British economy, encouraging peace in Northern Ireland, and reinforcing human rights in law.
# 4 – Harold Macmillan (Conservative, 1957 – 1963): Harold's policy of public investment and proactive planning encouraged low employment and high growth.
# 5 – Harold Wilson (Labour, 1965 – 1970 & 1974 – 1976): For moderating socialism, redistributing control, and harnessing scientific progress for the general good.
# 6 – Winston Churchill (Conservative, 1951 – 1955): Winston's second term in office was relatively unsuccessful. His main achievement was extensive house construction.
# 7 – James Callaghan (Labour, 1976 – 1979): For overseeing a turbulent period of payment deficits, speculative attacks on the pound, and Labour Party reforms.
# 8 – John Major (Conservative, 1990 -1997): John's party won the most votes in any general election (but rewarded voters with lacklustre government, and scandals).
# 9 – Edward Heath (Conservative, 1970 – 1974): For taking Britain into the European Community, although he failed to manage high inflation and rolling labour unrest.
# 10 – Gordon Brown (Labour, 2007 – 2010): Gordon never stood a chance of countering the global recession, while fighting off numerous challenges within his party
Alec Douglas-Home and Anthony Eden scored lowest, while David Cameron exited the results of his referendum. Theresa May has yet to make her mark as one of the famous members of parliament, so we cannot award a score.